The process would only take 10 minutes.

Come to our offices ( no need to bring any documents with you as we already have the templates).

Make sure you bring your Emirates ID or Original Passport with you.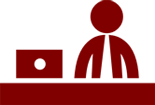 Review your transaction, and sign on the e-pad in front of our notary public and get your attestation on the spot.